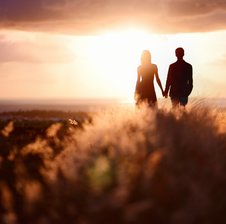 Cresent_And_Sir
Praćenje
Obavijesti kad je online
24, Lav, United Kingdom, London
Posljednji login:
05.03.2023. 03:32:15
Bitni detalji od
Cresent_And_Sir
| | |
| --- | --- |
| Spol | Par žensko + muško |
| Zanima me | Žene, Muškarci |
| Dob | 24 |
| Visina | 5'4" - 5'6" [160cm - 170cm] |
| Težina | 225 - 250 lbs [100 - 115 kg] |
| Kosa | Plavuša |
| Oči | Plavo |
| Etnička pripadnost | Crnkinje |
| Jezici | Engleski |
| Rodni grad | London |
| Stidne dlake | Dlakava |
| Poprsje | Veliki |
| Guza | Velik |
Him: Submission, A dirty mind, bondage, hard cocks, wet pussys, big asses, big tits, anal play, cuckholding, group play
Her: aftershave, BBC, BDSM, Threesomes, Taboo, neck kisses, toys
DON'T FORGET to follow US to see when we are online! 📹
💃🏻🕺🏾Londoners enjoying our prime
😉 Live and interactive couple show… Why not?
🐷 Paypigs, Sissys & Slaves welcome, but you MUST pay us well and behave!

We are both exhibitionists who enjoy others getting off by watching us, we have a Dom/Sub dynamic, and can also cater to your kinks. Whether you want to explore a threesome fantasy, cuckholding or anything else let u***now! We enjoy good convo while cumming with you... CUM and explore your wild side with us!

💫We are both bisexual
💫We are both kinky
💫She is a switch
💫She is a squirter
💫She is a BBW
💫He is a Dom
💫He has a BBC
💫He is a sadist
💫Toy Play
💫Dress Up
💫Fetishes

Time to get naughty with us! 🎉
Him: Rudeness, disrespect, being dominated
Her: Rudness, disrespect, bad smells
Što radimo na web kamerama:
Radni sati od Cresent_And_Sir
Cresent_And_Sir lista želja
1

The Kiiroo KEON offers a fully automated sex experience for manual use or by connecting your toy to the interactive world. KEON provides an immersive virtual sex experience by syncing with interactive videos from Ufeel, PornHub, and more. Connect to your partner's device or explore a variety of available content such as virtual reality, games and webcams. Keon controls the length of your strokes, as well as the speed. With its innovative touch control system, just set the controls, sit back and enjoy!
Pročitaj više